Come And Go
2013 – 2018

Portrait Slippers are faces. The work's idea is in the form. This moves our thoughts to wandering, meeting and crossing paths with others. The story begins with the steps from the ground. They are many and they can't be counted, because each one is an individual.
Come and Go series combines the quiet dialogue of absence and presence, my childhood, my home, my loved ones and time. The series lives with the different faces and the work process is on-going and changing.
Embroidering the portraits I have started to view my own life. There are no final goodbyes but the emptiness brought by separation rises as a presence. The work's symbolism lies in presence and absence. When embroidering, stitch by stitch, a person's presence remains, even if they are actually gone.
Come and Go, Slippers of Portraits break the traditional painting, drawing, sculpture and photography portrait genre. Come and Go Portrait Slippers have been displayed in several exhibitions in Finland and internationally, some have been acquired by and are included in the Finnish State Art Collection.
Exhibitions example / Cheongju International Craft Biennalen, South Korea, 2017 / Øregaardin Museum, Copeghagen, Danmark, 2017 / Rydals Museum, Sverige, 2017 / Voipaala Center for the Arts, 2017 & Art Museum Poikilo, Kouvola, Finland, 2017 / Varkaus Museum, Finland, 2015 / Gallery Old Kappalaisentalo, Porvoo 2014 / Solo exhibition at Gallery Seinä, Union of Finnish Art Associations Gallery, Helsinki, Finland, 2014 / Lahti Art Museum, Finland, 2013 / Gallery Katariina Helsinki 2013 and 2015 / Art Center Haihatus, Joutsa, 2013
Hand embroidery, variable size and shapes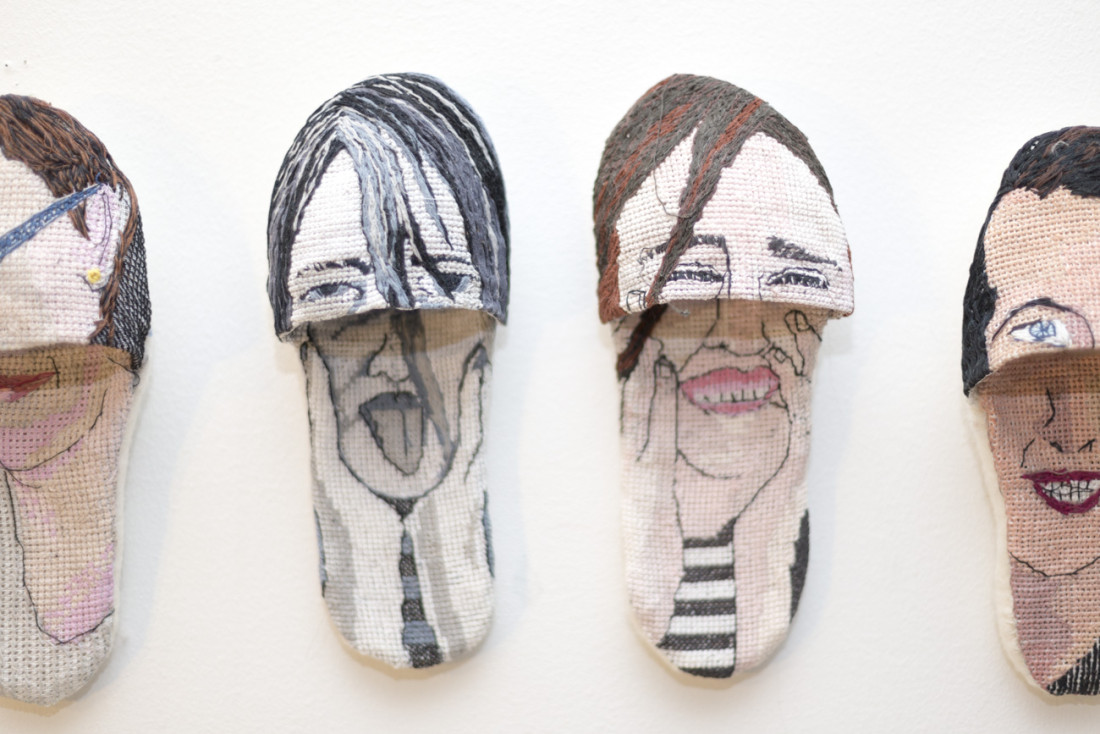 Come and Go (photo by Inka Kamula)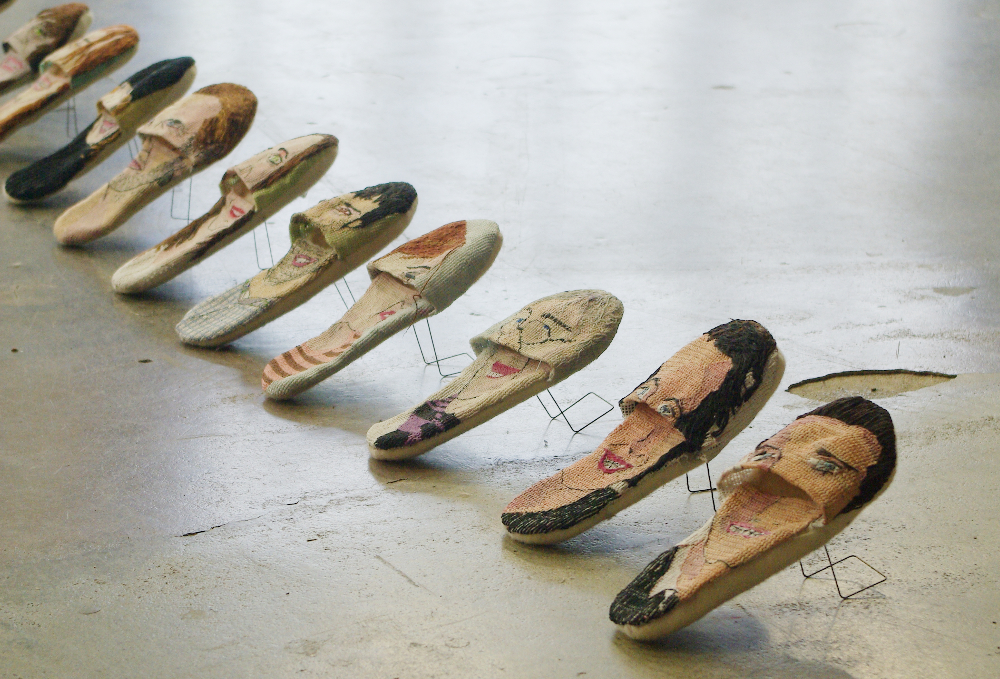 Come and Go, Kaapelitehdas, 2015 (photo by Inka Kamula)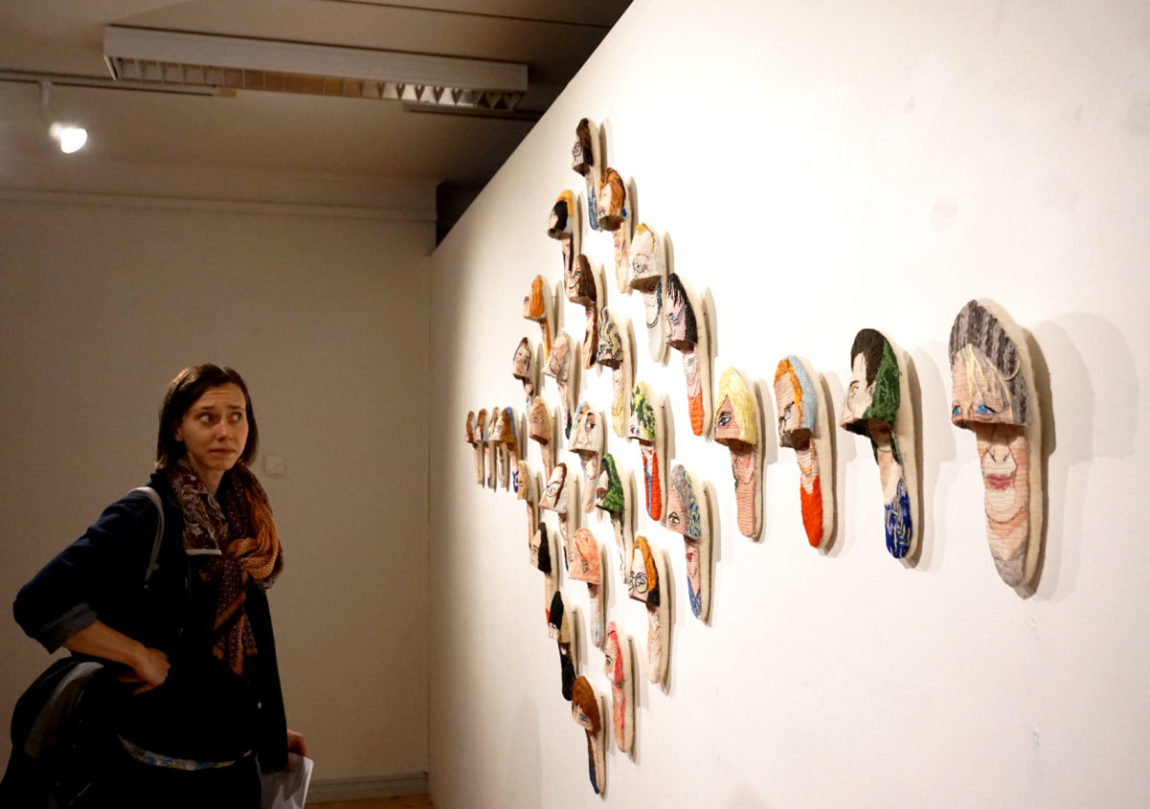 Come and Go, Voipaala Center for the Arts, 2017 (photo by Saana Kamula)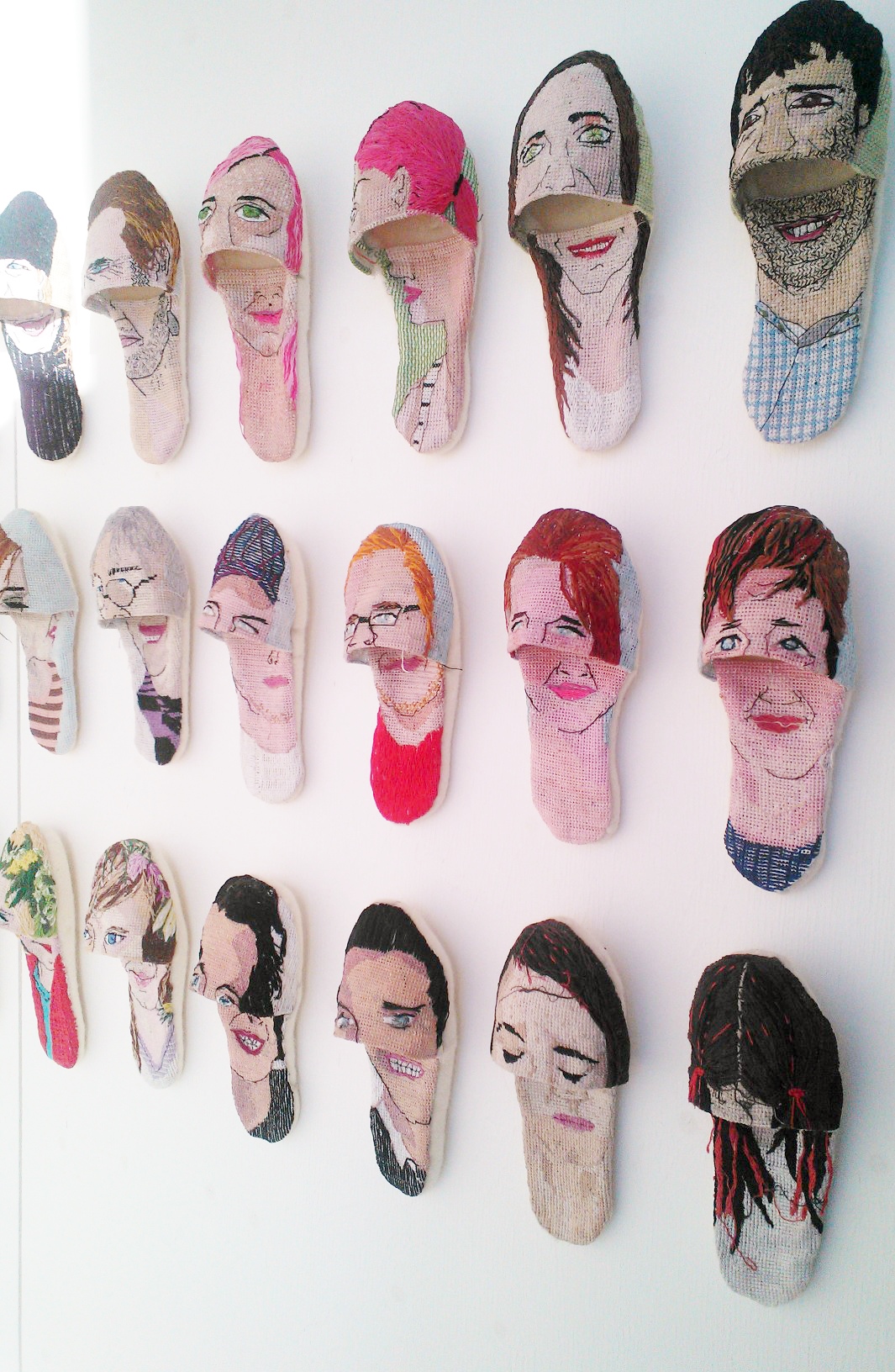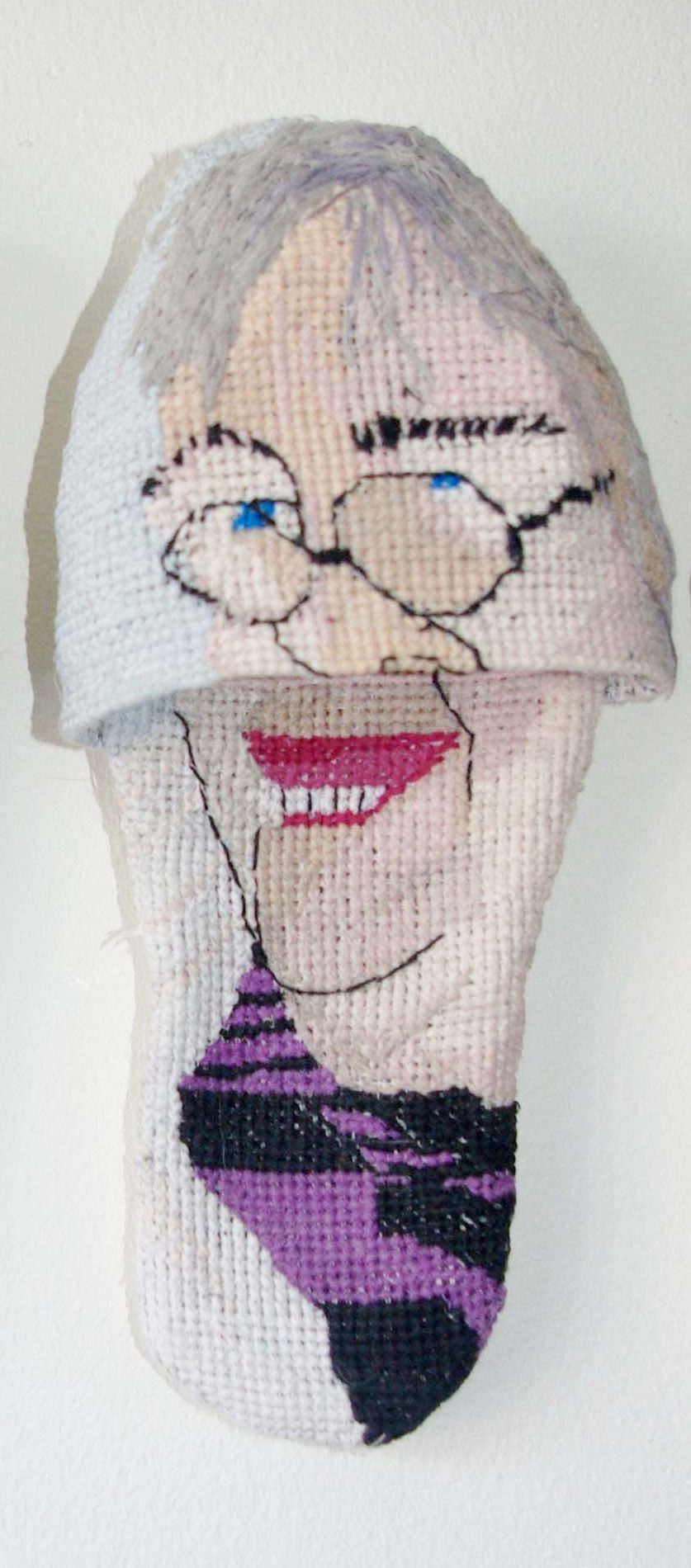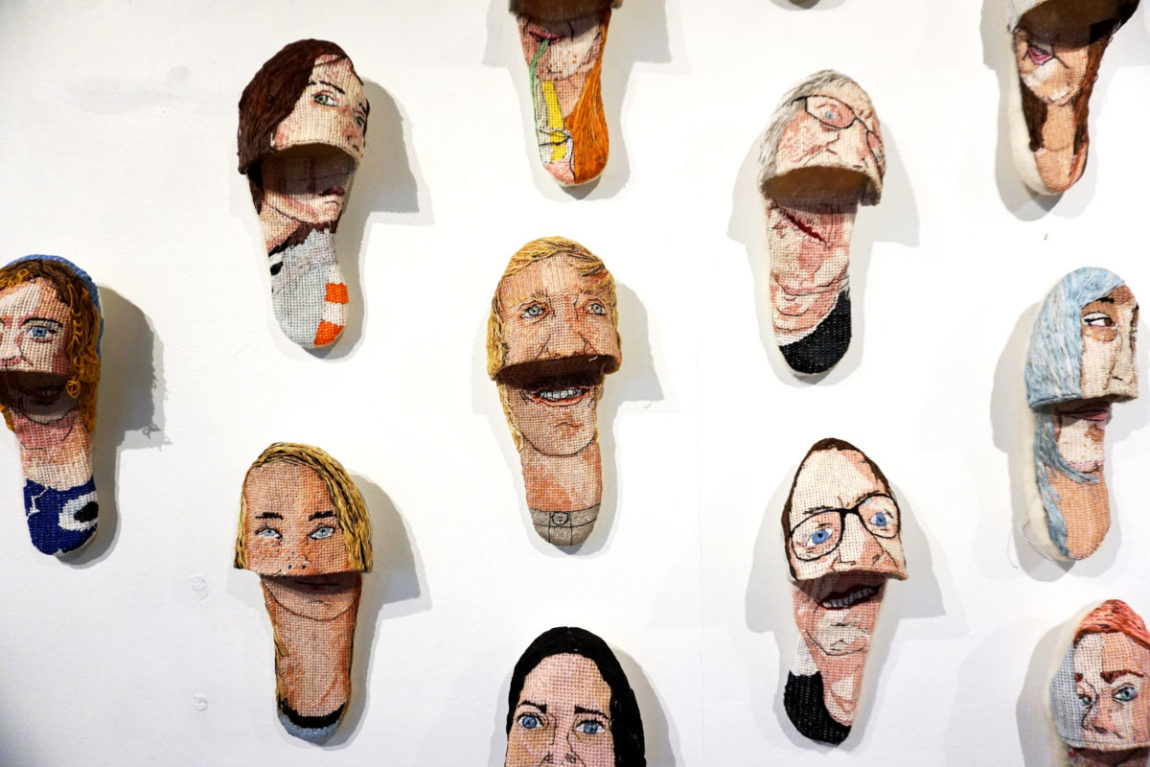 Come and Go, Voipaala Center for the Arts, 2017 (photo by Saana Kamula)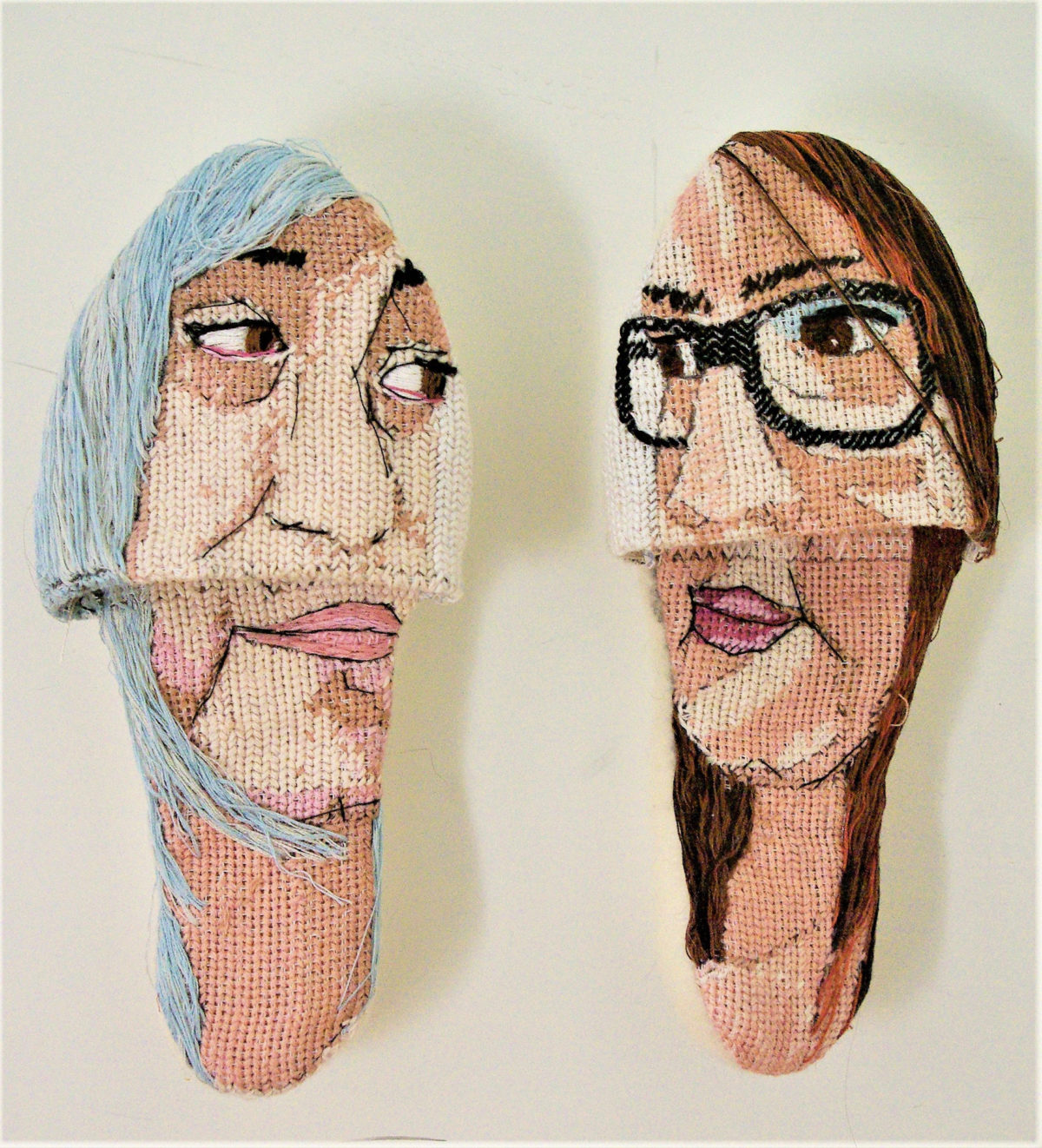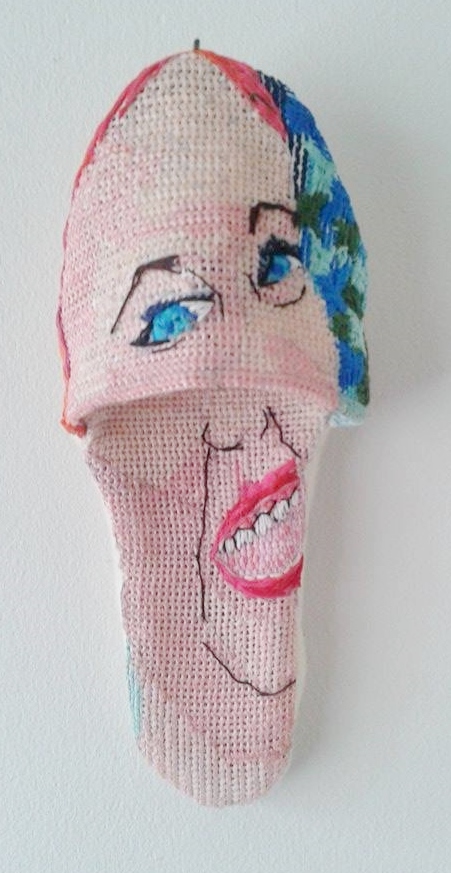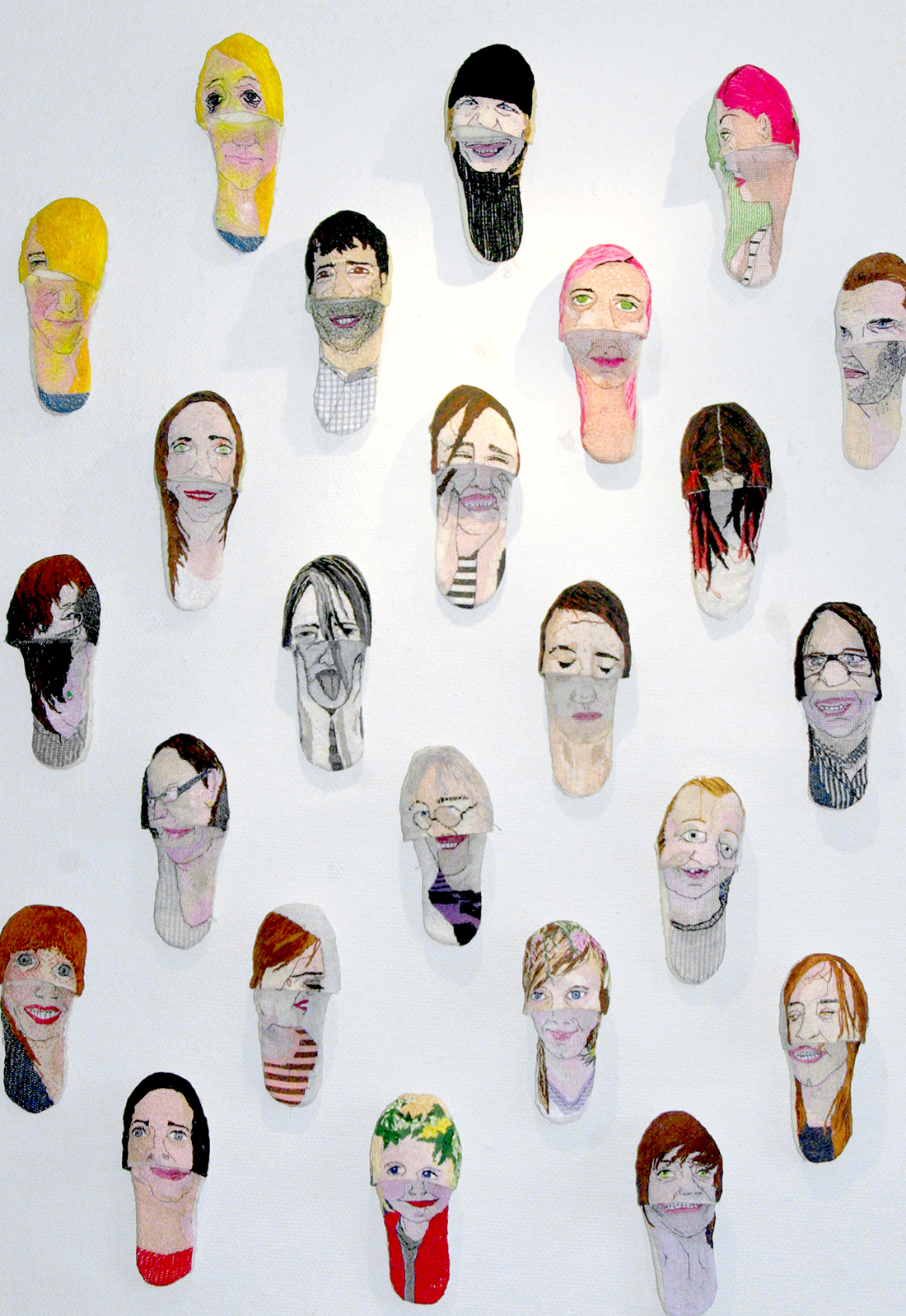 Come and Go, Gallery Old Kappalaisentalo, Porvoo 2014